The AWE bag filtration system offers a wide variety of high flow high efficiency filtration options from 0.3 micron to 24 mesh up to 1000 gpm. Multiple units can be used in parallel to achieve any flowrate or parallel to separate different micron ratings for segregation and recovery or extended bag life and efficiency.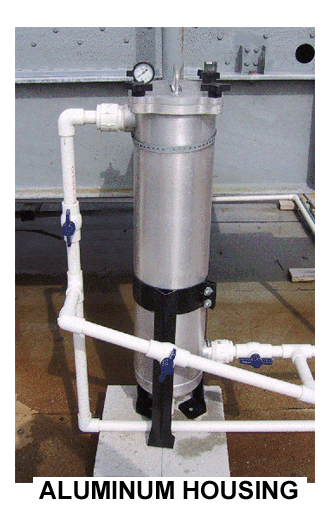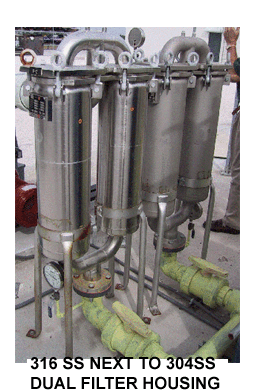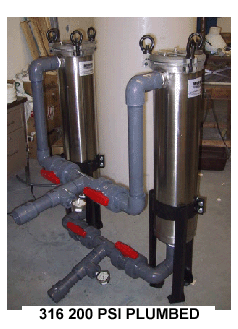 Our standard housings can be constructed in Carbon steel, Aluminum, 304 or 316 stainless steel. We offer both screw type lids and clamp lids for closure. Custom housings can be made to withstand pressures up to 5000 psi and any chemical. We stock many housings and can make and ship housings for next day delivery.
CLICK HERE TO VIEW OUR BAG FILTER SYSTEM SIZING GUIDE
Click the link to see prints off (in adobe format):
We stock nearly all standard bag sizes and can have custom bags made quickly from any material and micron rating. We offer both sewn and welded bag seams as well as different bag ring sizes, shapes and materials.


PLEASE E-MAIL US WITH ALL OF YOUR WATER TREATMENT QUESTIONS!! WE'LL ANSWER THEM ASAP.