Advanced Water Engineering, Inc., offers advanced treatment replacements for traditional septic systems (PBTS). Advanced treatment systems meet or exceed today's governmental-mandated performance standards with up to a 70 percent reduction in drain field size. These systems far exceed the performance of ALL traditional residential and commercial Aerobic and Anaerobic systems.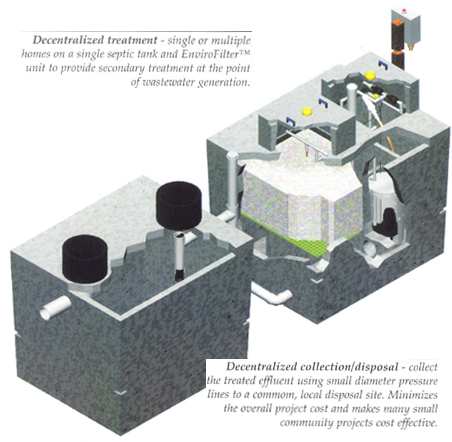 Advantages:
No more unsightly mounds in the yard from a septic tank drainage system;
No more drainfield set asides and 40% reduction in the primary field and secondary field waived;
Simple to install, pre-engineered packaged wastewater treatment and disposal system that requires no water testing;
Low operation and maintenance costs (estimated at $5/month electricity);
Installed pricing is typically 1/3rd to 1/2 of a custom PBTS and does not require the annual water testing proving time that a typical PBTS requires;
Odor free, natural treatment system using no chemicals and requires no replacement media;
Two year warranty and service and maintenance contracts available;
Built in high capacity reservoirs and biomat formation prevents upsets from hydraulic loading surges;
Innovative Biomat Technology prevents dormancy during low use and allows better effluent quality during surges;
System is operational during shutdown and vacation periods requiring no start-up time, bacteria dosing, or any maintenance;
Better and more uniform effluent quality than suspended growth, peat, and Aerobic (ATU) systems;
System is aerobic for BOD reduction and anaerobic for denitrifying;
No dependence on soil to treat effluent and therefore can be directly fed for irrigation and farming applications;
Simple and quick retrofits for existing failed and malfunctioning systems;
Digital microprocessor monitors functions and communicates with service personnel when there is an impending hardware failure.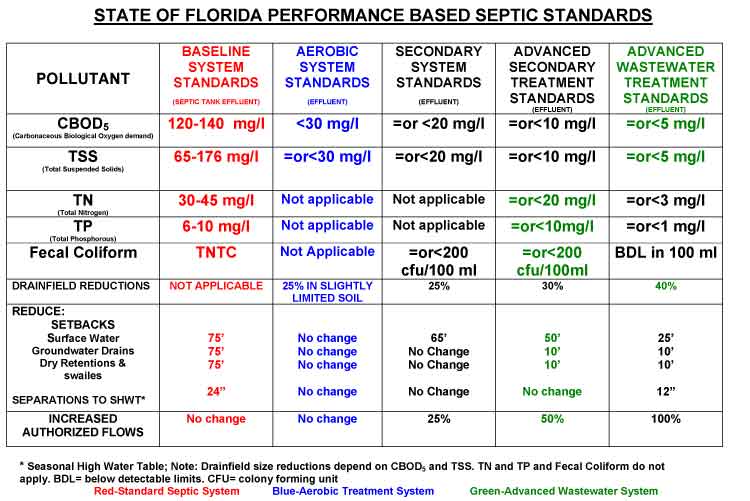 Engineering drawings and specifications are available on request: Click Here.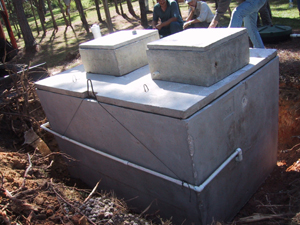 CLICK HERE TO SEE OUR CORPORATE RESUME
Should you have a question, Please call: 321-777-4909 or e-mail: [email protected].