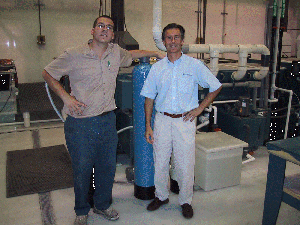 HOLLAND THOMPSON WASTE TREAT DESIGN EXPERT AND FRANK OF RESINTECH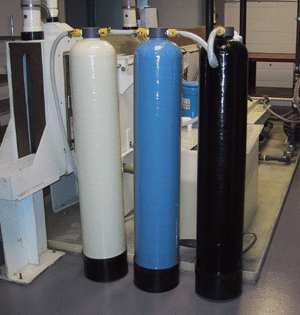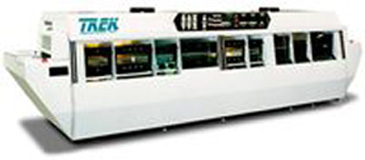 Advanced Water Engineering, Inc. has over 400 systems either scavenging or recycling water from heavy metal rinsewaters at plating operations. These system can be regenerated at the recycling location, on-site, or off-site at one of our hazardous waste processing facilities. The heavy metal regenerant can be further processed by batch or continous sludging or by metal recovery.
The scavanging systems simply remove unwanted metals from the waste stream for further processing. Recycling systems return the water to the process as DeIonized water.
Most of these systems are in PCB (Circuit Board) manufacturing operations but we also have systems in semi-conductor and other metal finishing facilities.
Click here for Equipment related to Circuit Board Cleaning Machines.