WATER TREATMENT SPECIALISTS HIGH FLOW AUTO-BACKWASHING MICROFILTRATION
AWE's auto-backwashing microfiltration systems can be used to filter down to 1 micron on flows from 6 to 6000 gpm.  This equipment was originally designed to for Giardia and Cryptosporidium removal from municipal systems.
These systems use downflow filtration and upflow backwash using a patented ceramic filter media.  Excellent results can be obtained at as high as 10 gpm/sqft filtration rates. They can easily filter in the 3-5 micron range without additional chemical or polymer feed systems.  The media is also inert and compatible with respect to polymers, acids, caustics, and oxidants while maintaining indefinite service life.  Water use efficiency can be as high as 98%.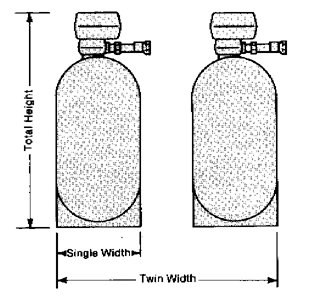 Typical applications are:
Municipal filtration systems for dirt, algae or and some bacteria;
Iron and Manganese removal;
Nanofilters or sub-micron filtration;
Giardia and Cryptosporidium removal;
Available features are:
Proven community process and design;
Stainless Steel distributors;
High quality Spun Fiberglass tanks;
GF-pneumatic valving or top mount valving;
Air sparging;
Options:
PLC based automation packages w/NTU discriminators or DP switches;
Integrated instrumentation;
Chemical feed packages;
Raw water and/or backwash pumps;
Backwash collection/recovery systems.
PLEASE E-MAIL US WITH ALL OF YOUR WATER TREATMENT QUESTIONS!! WE'LL ANSWER THEM ASAP