Advanced Water Engineering, Inc. offers E-Cell® electrodeionization (EDI) as an authorized GE® systems integrator.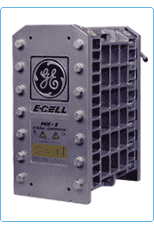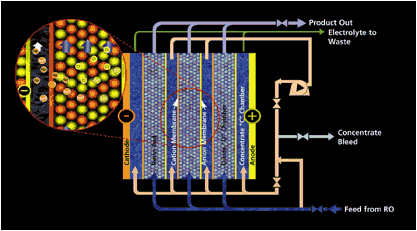 E-Cell® replaces Mixed bed de-ionizers and uses electrical current to perform continuous regeneration. The current is used in place of hazardous regeneration chemicals. Neutralization of regenerant waste is no longer necessary.
E-cell® is especially cost effective in new facilities where Acid, Caustic, and Neutralization facilities will not have to be constructed or maintained.
Information on the standard E-Cell® stack and Pharmaceutical Stack can be found by clicking these links in pdf format.
FOR MUCH MORE INFORMATION PLEASE E-MAIL : info@advancedwater.com.
We also offer DI water heaters.
More info can be found at GE E-Cell.